One of my projects this quarter was a character model i had to bust out for character modeling class.
I've really been trying to make peace with both my 2d art and my 3d art. For example trying to draw up everything before i model it.
Granted im not wanting to use my 2d art in anyway in future jobs, but it's helped me out so much so far, and i plan on keeping it.
here's my fish guy. third character model, im still getting used to the idea. I still have to work on my edge loops, polyflow, polysize, and polycount.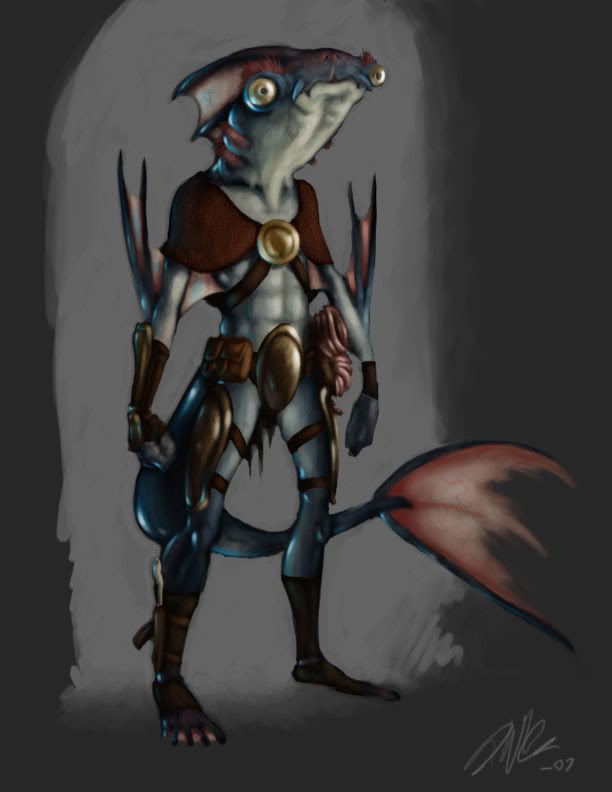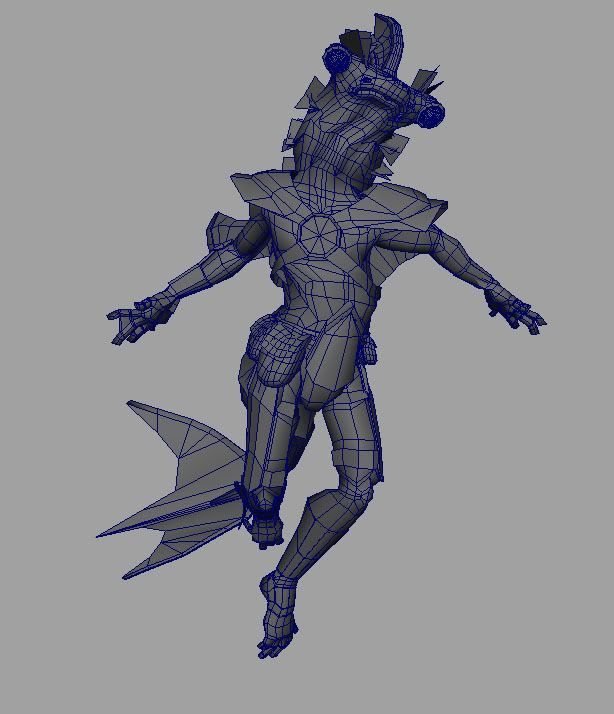 <